Details
Details
Features:
Material: Chiffon
Neckline: Round Collar
Specifications:
The Casual Blouse with simple style will make you enjoy everyday
Many people choose to stay with Casual Blouse to show their figure
The special style of Casual Blouse can make you look more graceful
Just have the Pullover Blouse, you will be the outstanding in the crowd
Looking for a perfect blouse, this is the best
Size in Detail:


ClothType
Size
Clothes Length
Waist
Bust
Sleeve Length
Shoulder Width
Color
cm
inch
cm
inch
cm
inch
cm
inch
cm
inch
/
L
59
23.01
N/A
N/A
95
37.05
61
23.79
36
14.04
N/A
/
M
58
22.62
N/A
N/A
90
35.10
60
23.40
35
13.65
N/A
/
XL
60
23.40
N/A
N/A
100
39.00
62
24.18
37
14.43
N/A
/
XXL
61
23.79
N/A
N/A
105
40.95
63
24.57
38
14.82
N/A

NOTE:
Measured size refers to the followed measurement image
Because of measuring by hands,errors must have been existed, controlled from 1 to 5 cm
These dimensions are for reference only; specific dimension varies from person to person
How to Measure: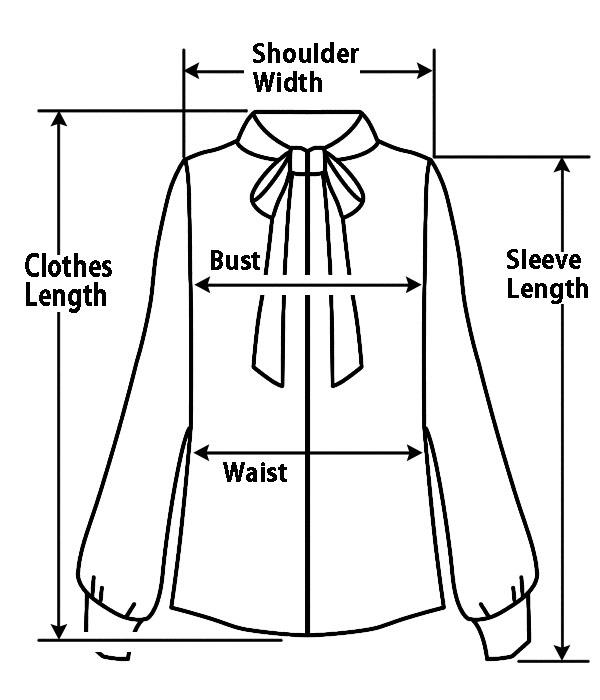 Details: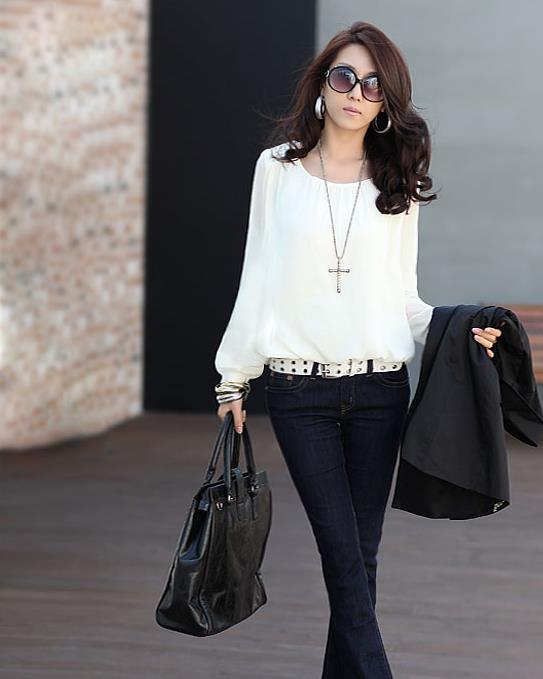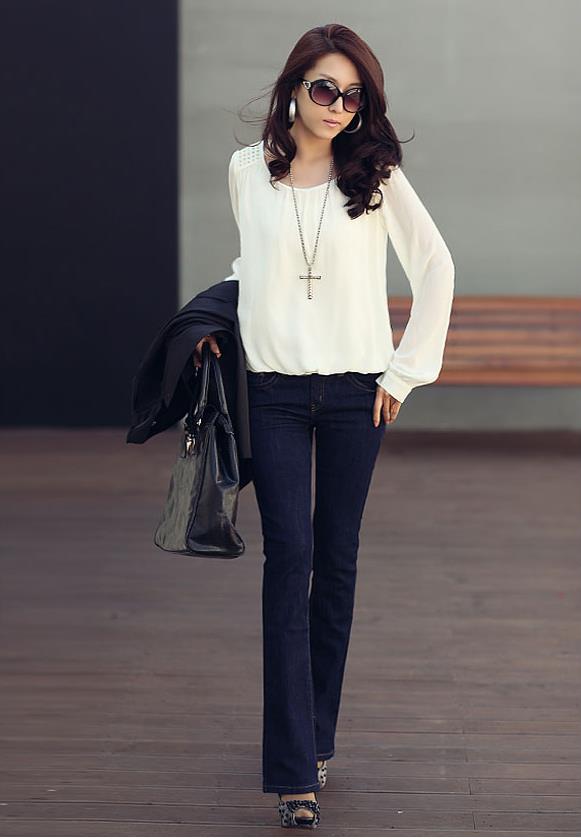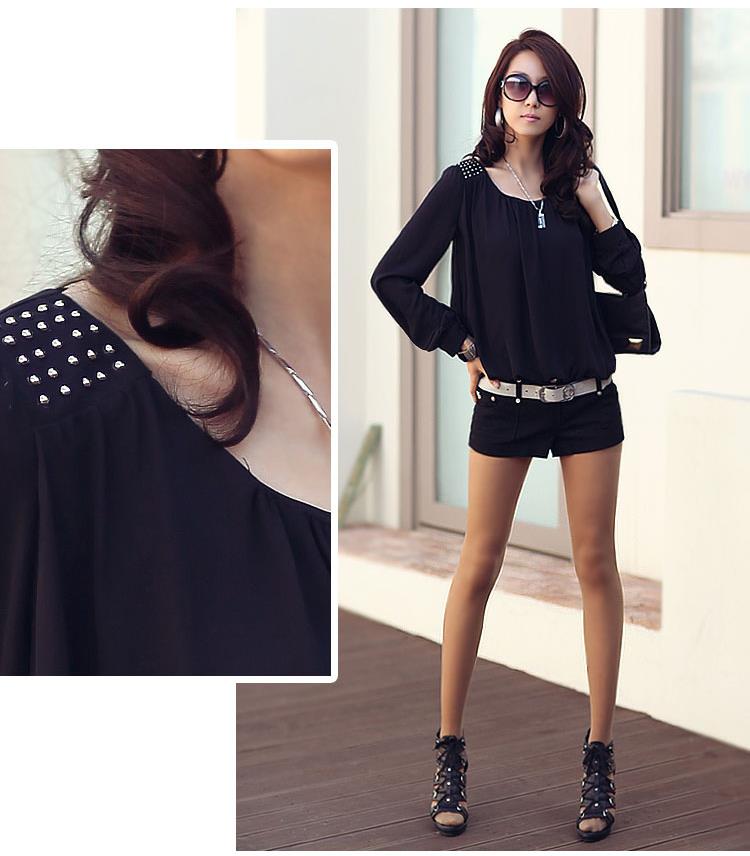 Package Included:
How to Wash:
Chiffon is sheer fabric traditionally made from silk; budget chiffon is usually nylon, rayon or polyester; both types of chiffon appear in finer garments and household fabrics like curtains. Due to its sheer nature, designers often use chiffon on top of an opaque fabric in special garments, including wedding dresses. Because of the fabric's delicate nature, it's important to clean chiffon only when necessary, and to use a silk-friendly detergent.
•l Add the fabric to the washing machine and fill with cool water. The ideal temperature is 40 degrees Fahrenheit. Do not add any other clothes to the wash, since silk chiffon can bleed
•l Pour a mild laundry detergent into the washing machine and set the machine to the gentlest cycle possible. Run the machine on the shortest cycle. The longer the chiffon is in the water, the more likely the colors will bleed and fade
•l Dry the chiffon in the dryer on a short, cool cycle. Silk does not take long to dry, so watch it carefully and remove it as soon as it is finished so wrinkles don't set
Reviews
Tags