Details
Details
Womens Slim Cut Ruffled Sleeveless Chiffon Dress with Belt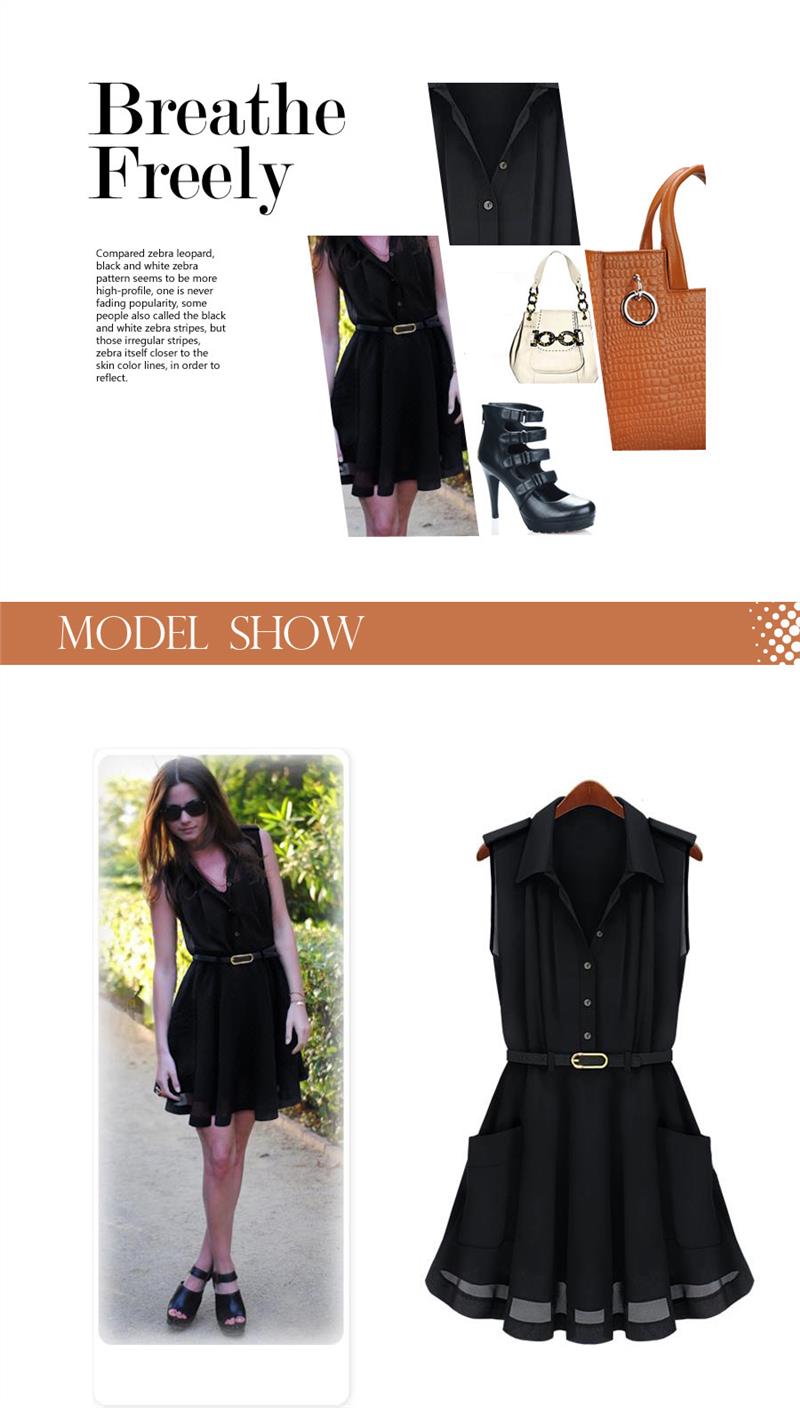 This women dress can show your amazing figure! For the eye-catching appearance, this women dress will never go out of date. What's more, with stylish style, this women dress will show your special taste.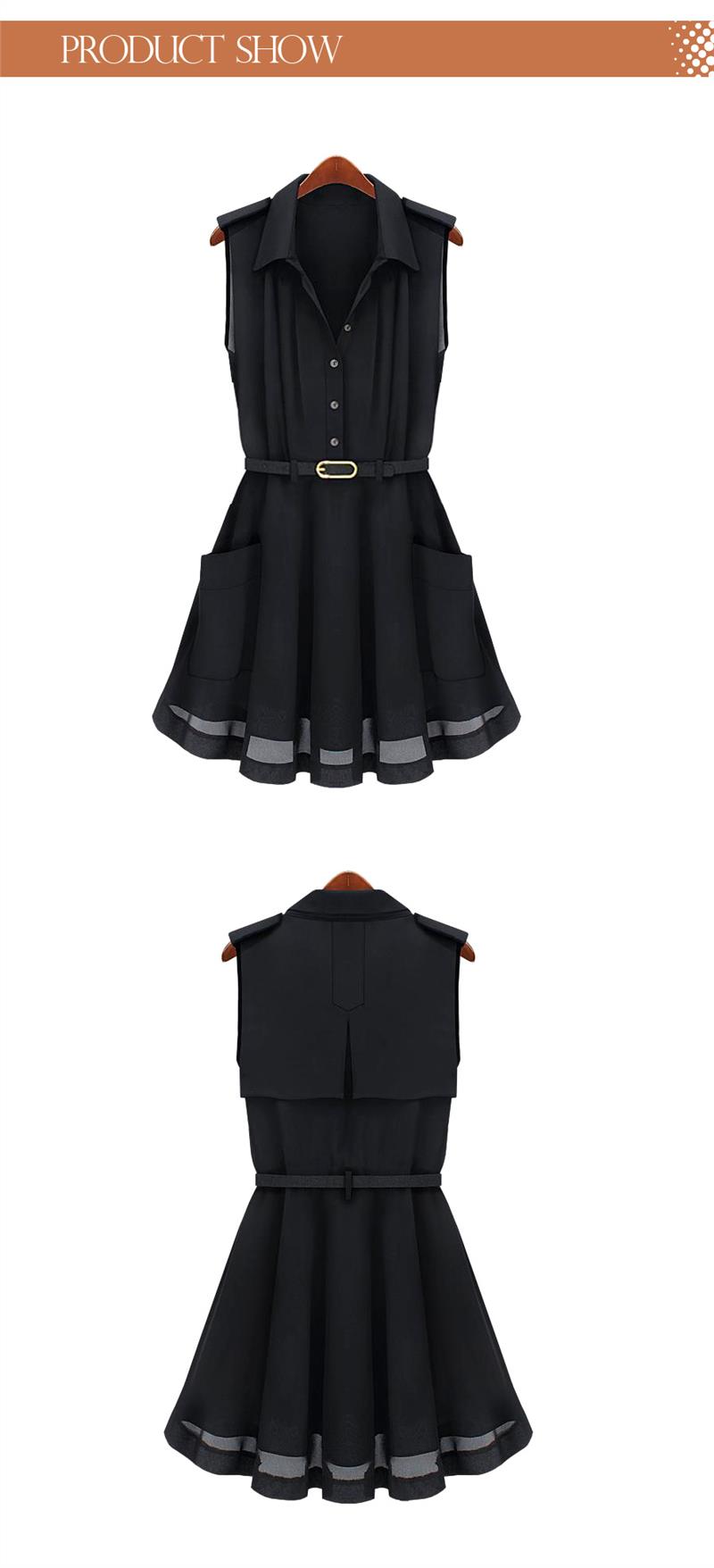 Designed with shirt-collar style, you can get a cute appearance with this women dress. And the button closure design is very convenient for you to wear and take off according to your needs while adding you very fashionable elements.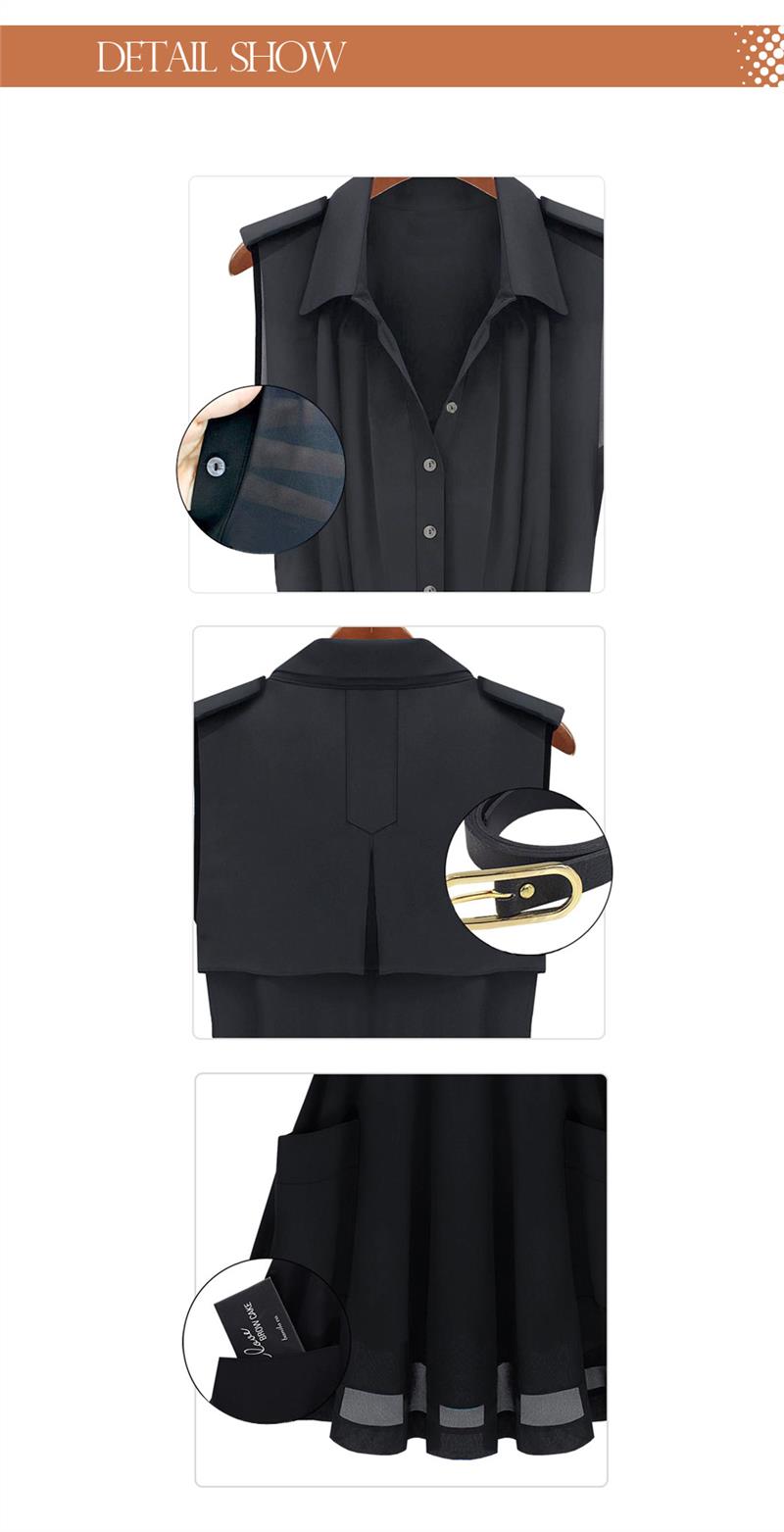 Chiffon material of this women sleeveless dress also makes you cool enough in summer. Additionally, featured with ruffled flounce, this designer dress here brings you an exquisite and fashionable visual effect. This dress has the belt design which is easy and convenient for putting on and taking off.

ClothType
Size
Bust
Waist
Shoulder Width
Sleeve Length
Length
cm
inch
cm
inch
cm
inch
cm
inch
cm
inch
/
M
44
17.16
33
12.87
40
15.60
0
0.00
89
34.71
/
S
42
16.38
32
12.48
39
15.21
0
0.00
88
34.32
NOTE:
These dimensions are for reference only. Specific dimension varies from person to person
The size may be smaller, we suggest you that you would choose a larger one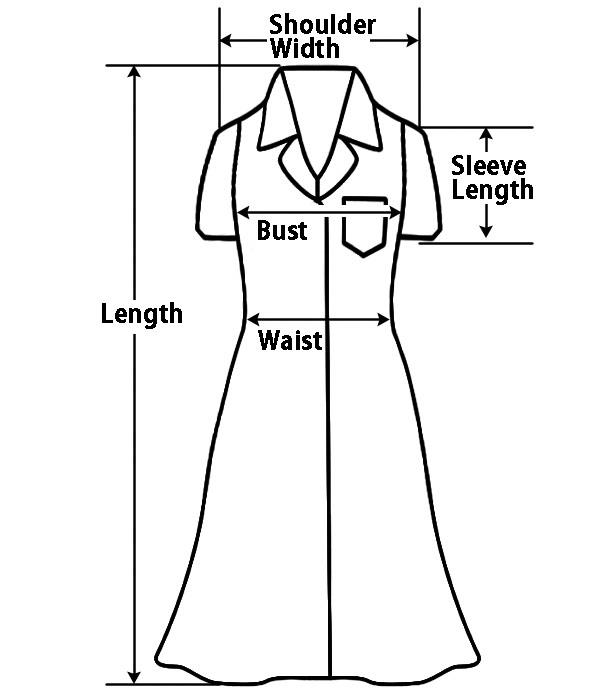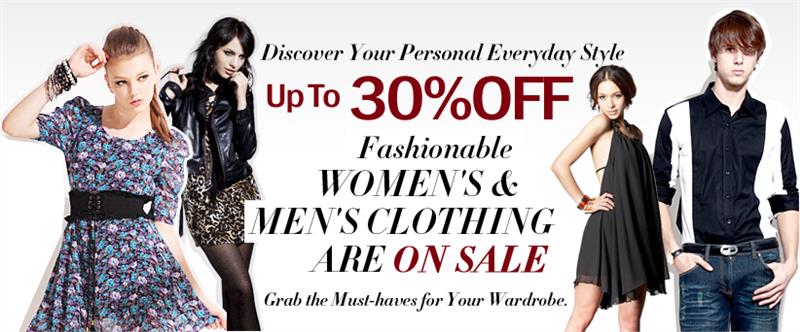 How to Wash:
Polyester clothing, made from a synthetic fabric, is extremely easy to clean. This has been one of the reasons for its popularity, which peaked in the 1970s. Other benefits are its being able to hold its form well and its resilience against mold and mildew damage. And also, polyester is a durable synthetic and an extremely heat-sensitive fabric that is prone to absorbing oily stains. Quickly treat oil-based stains to prevent permanent damage to polyester fabric before washing. When laundering, use light duty laundry detergent and a vinegar rinse as cleaning agents, and avoid using excessive heat in the washing machine and dryer to prevent damage to the fabric's synthetic fibers.

•l Inspect the polyester fabric for stains. If stains are found, squirt the stain remover directly on the spot or spots. Place an absorbent cloth under the stain, lay the fabric on top of the cloth, and use a second cloth to dab inward from the outer edge of the spot. This will push some of the stain into the cloth underneath, and some will go into the wiping cloth. Avoid wiping outward to prevent spreading the stain. Repeat as needed to remove the stain
•l Use a washing machine to wash any polyester clothing. This works fine for most polyester mix fabrics as well. Place the washing machine setting on Permanent Press. Set the temperature to warm--not hot and not cold
•l Use fabric softener with your polyester clothing, to minimize or prevent its tendency to become stiff and sometimes itchy
•l Hang the polyester clothing on a clothesline to dry. You may also dry it in an electric or gas dryer, but on a low setting. Because polyester holds creases so well, make sure to remove it from the dryer promptly and hang it up or fold it to prevent serious creasing
•l Have your polyester clothing dry cleaned if you don't want to wash it yourself. Most polyester clothing is safe for dry cleaning
•l Use hand dishwashing liquid to remove spots from some polyester clothing items. It can work very well. If you're reluctant to try dishwashing liquid for spot removal, buy a spot remover that lists polyester
•l Put baby powder on a piece of polyester clothing if you get oil on it. Place the powder directly on the oil spot. After letting it set for an hour or more, wash the garment in the washing machine
Reviews
Tags